---
---
StenniSphere Opens Interactive Kidz Zone Exhibit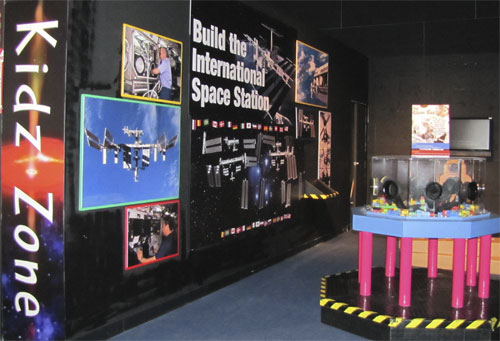 The StenniSphere Visitor Center at NASA's John C. Stennis Space Center west of Bay St. Louis, Mississippi opened a new exhibit August 25, 2010 — a Kidz Zone attraction that offers young visitors an interactive look at space.
The new area includes a feature that allows visitors a chance to perform simple tasks while wearing gloves similar to those used by astronauts; a puzzle that offers a chance for children to "build" the International Space Station; a standup cutout that gives children a chance to take a photo of themselves "wearing" a spacesuit; and a video screen presentation providing answers to commonly asked questions about space.
The new area augments a number of other interactive exhibits at StenniSphere, including a full-size mockup of an ISS module, a mockup Test Control Center offering visitors a chance to "perform" an engine test, a space shuttle landing simulation, science-related presentations and a Science on a Sphere feature that offers a range of computerized presentations on space. Visitors also can view the Apollo 4 command module, a space shuttle main engine and the spacesuit worn by Fred Haise, a Biloxi native and one of three astronauts on the Apollo 13 lunar mission.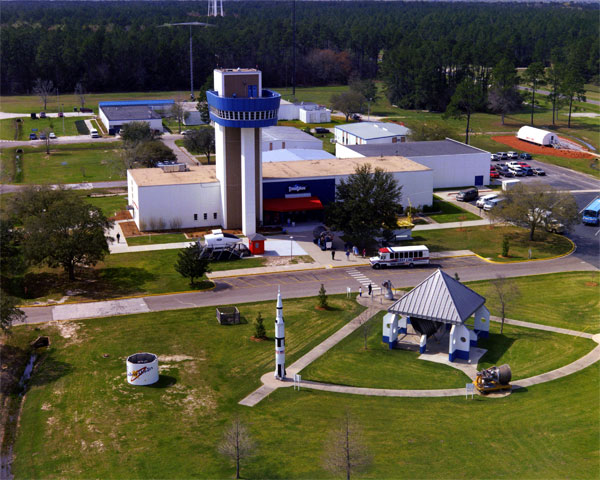 StenniSphere regularly is open to the public 10 a.m. to 3 p.m., Wednesday through Saturday, and is closed on major holidays. Public tours run throughout each day from the Launch Pad at the Hancock County. Mississippi Welcome Center on Interstate 10 at Exit 2. The last tour leaves the Launch Pad at 2 p.m. each day. Registered group tours with their own transportation can obtain earlier admittance. Admission to StenniSphere is free. All visitors age 18 and older are required to show a valid photo ID, such as a driver's license or passport. All international visitors must present a passport.
For more information about StenniSphere and tours, you may call their Information Center at 228/688-2211, send an email to Public Inquiries, or write to the Office of Public Affairs, Stennis Space Center, Mississippi 39529.